Railway Freight To Europe
China Europe block train railway line
To provide you with starting from Zhengzhou, Wuhan,Guangzhou,Xian,Shanghai,Yiwu and other China main train stations through Xinjiang Alashankou/Manzhouli/Horgos/Erlian to leave the boder, after Kazakhstan,Mogolia, Russia, Belarus and Poland to reach Hamburg, Warsaw, Malashevich, Prague, Duisburg and allocated to European and international trains serving such as Klaipeda, Southampton Dayton, Frankfurt, Stuttgart, Luxembourg, Antwerp, Paris, Milan, Brussels, Vienna, Rotterdam, Amsterdam, Budapest
Railway Freight To Europe
China to Europe block train transport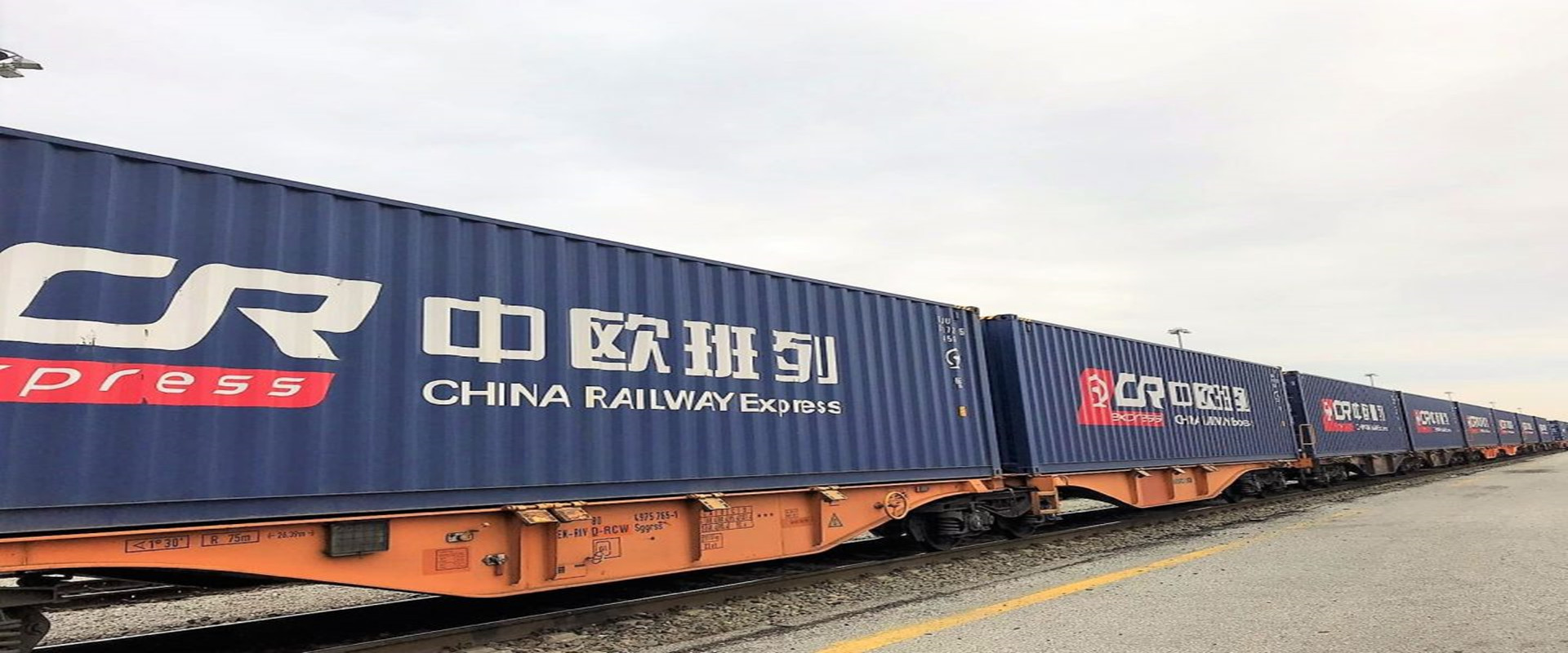 The train line from China to Europe is the line of the "
New
Silk Road" in ancient China. In view of the needs of domestic economic development, the Chinese government, after years of continuous efforts, finally opened a train service from China to Europe
rail transport
in 2013, also known as the "China-Europe Express". China-Europe freight train refers to the fast
block
train from China to Europe, which is suitable for freight marshaling trains for loading and transporting containers. Paved West, Central, and East three corridors of China-Europe Express trains.
in just a few years, China to Europe container transportation of trains is slowly becoming the latest international transportation method.
Advantages of trains from China to Europe
The train packing transportation from China to Europe has the following advantages it can fill the demand between international shipping and international air transportation, which is why it can be recognized by the market and the rapid development of express delivery.
The cost of train freight is lower than that of international air freight, which is less than 75% of air freight;
The train transit time from China to Europe is 15-20 days shorter than that by sea;
Environmental protection, train transportation is generally driven by electricity. Aviation and ships generally use petroleum.
Why Choose Railway Transportation

China Europ

e block train

railway line




To provide you with starting from Zhengzhou, Wuhan, Guangzhou, Xian, Shanghai, Yiwu, and other China main train stations through Xinjiang Alashankou

/Manzhouli/Horgos/Erlian

to leave the border, after Kazakhstan,

Mongolia,

Russia, Belarus, Turkey and Poland to reach Hamburg, Warsaw, Malashevich, Prague, Duisburg and allocated to European and international trains serving such as Klaipeda, Southampton Dayton, Frankfurt, Stuttgart, Luxembourg, Antwerp, Paris, Milan, Brussels, Vienna, Rotterdam, Amsterdam, Budapest
China to

Germany

rail container transport
The rapid development of China-Germany rail container FCL transportation originated from the "Belt and Road" .
China-Europe Express to the European market. When the railway container reaches the German railway station point, the highly developed German truck transport can be expressly loaded and unloaded, and transported to neighboring countries. such as Poland, the Netherlands, Belgium, Denmark, and so on. In the south, there is the Munich Railway Station in Germany, which connects Western European countries such as France, Italy, Austria, and Switzerland.
China-Germany Railway Transport Line
Up to now, all of the China-Europe trains that have been opened for rail transport from China to Germany have selected German train stations to stop at.


China to

Italy

container train freight
The international railway transportation from China to Italy is train freight transportation between China Railway Corporation and Italian Railways including Loading and unloading, customs clearance, trucks, railway station points and other services.
China-Italy Railway Transport Line
According to the latest news from Chengdu International Railway Express Co., Ltd., the operating company of Chengdu-Europe Railway Express, the China-Europe Railway Express has opened a special railway transportation line from China to Italy. Chengdu, China, via Warsaw, Poland, and finally arrived at the Mortara Logistics Center in Pavia Province, Italy. The total length is 10,800 kilometers and it takes about 17-19 days.
China to

Finland

rail transport
The "China-Europe Express" international railway line from China to Finland is: Xi'an-Alashankou (China)-Dostyk (Russia)-Kouvola (Finland)
The whole train runs for 15 to 17 days, passing through China, Russia, Poland and other countries and finally reaching Finland.
China to Turkey railway transport
To provide you with starting from Zhengzhou,Wuhan,Guangzhou,Xian,Shanghai,Yiwu and other China main train stations through Alashankou/Manzhouli/Horgos to leave the boder to Turkey Istanbul Izmir Mersin and rail-sea multi transport to Romania.
China rail container transport to

Ukraine
The special railway freight train from Wuhan/Changsha/Chongqing/Chengdu/etc min cities to Kiev, Ukraine, starts at Wujiashan Station in Wuhan, exits from Erlianhot, passes through the Mongolia-Russian port, Sukhbaatar/Navushki, and then Suzemka/Zernor on the Russian-Ukrainian border. Arrive at Kiev Station in Ukraine, the whole journey is about 10,000 kilometers. The whole journey lasts 15-18 days, and no other stations are added in the middle, which saves the customer's transportation time and cost to the greatest extent.
Railway transport from China to

Belarus
Belarus is located in Central Asia and is very far away from maritime ports. If you want to transport goods to Belarus by international sea, you need to go international to Russia, and then from Russian ports to Belarus by rail. The midway is very long and the transportation cost is high.
Up to now, there are the following urban routes that can provide international rail transport to Belarus:
Shenzhen - Manzhouli - Zabaikal - Minsk

Guangzhou - Manzhouli - Zabaikal - Minsk

Foshan - Manzhouli - Zabaikal - Minsk

Dongguan - Manzhouli - Zabaikal - Minsk

Changsha - Manzhouli - Zabaikal - Minsk

Yiwu - Manzhouli - Zabaikal - Minsk
The total train transit time from these places to Minsk, Belarus is about 15 to 18 days, and it is changed to Russian rail in Zabaikal (Russia) halfway. The change of rails usually takes 1 to 2 working days in the city.
Railway freight China to

France
France is located in the eastern part of Europe, close to Germany, Italy, and Spain. It is a country with a relatively large area of the European Union. The "Central Europe Express" from China to France passes through Poland and Germany and finally arrives at Lyon International Railway Station.
Lyon is located in the northwest of France, about 700 kilometers away from the seaport of Le Havre. If you use a car to transport a container from Le Havre to Lyon, it takes about 10 hours. When it takes 2 days to transport it back and forth, the logistics and freight costs are high.
It is the best international logistics solution for goods to be transported from the mainland of China to cities in the northwestern region of France through the "China-Europe Express"
The railway line from China to France starts from the Wuhan International Railway Center, and finally, the railway station is the Lyon Railway Station in France.
China block train to

Poland
The Polish railway station is the window connecting the China-Europe railway. Poland is the central location connecting the north-south and east-west directions of Europe. It has an advantageous geographical location and has increasingly become an important transportation hub in Europe. All Central European trains departing from China to Western European countries must pass through the Polish railway, and it is the first stop, which shows the importance of the Polish railway. Poland's main rail transport company ranks second in the European Union in terms of freight volume, and Polish road transport companies rank first in the European market, ahead of Spain and Germany. The Port of Gdansk, located in northern Poland, is the second-largest port in the entire Baltic region. . Through Poland, goods can be easily transported to any area of the European continent.
Which trains of the China-Europe Express train pass through the Polish railways?
Chengdu to Europe the first stop to Poland, the transit time is about 18 days

YUXINOU Chongqing departs from Chongqing to Poland, the transit time is about 17 days

Shaanxi, New Europe, and Xi'an depart to Poland, the transportation time is about 15 days

Hexinou Hefei train transportation to Poland, the transportation time is about 16 days

From Xiamen to Poland, the transportation time is about 20 days

Hanxin Europe will be shipped from Wuhan to Poland, the transportation time is about 17 days

Yixinou from Yiwu, Zhejiang to Poland, the transportation time is about 18 days

Zheng-Europe Railway to Poland, the transportation time is about 15 days

SUMANOU from Suzhou to Poland via Manzhouli, the transportation time is about 17 days

Shen Manou departs from Shenyang to Poland: the transit time is about 13 days