With the global rail intermodal transportation logistics platform on "one Belt and one Road",VIPUTRANS devotes to the International railway transportation service Between China, Russia,Mongolia,Central Asia area, Europe,Turkey, Vietnam and Laos.
Our specialized staff of the international railway multimodal transport has higher specialized knowledge and the experience, custom railway freight can properly carries on complex and the non-conventional transportation demand. After many years train freight development, we have established the remarkable service network in Russia, CIS, and Europeand so on.

We own more than 2000 containers, therefore, can help customer remarkably save transportation cost, between China and Russia ,Europe, Commonwealth of Independent States area.to guarantee the competitive and reliable of the transportation charges as well as the fluency of local service.
Our internationalrailway service includes:
• FCL&LCL International container railway and wagon transportation services

• The comprehensive platform booking system

• The optimized route solution from factory door to customer's door

• Export&Import Inspection and Customs declaration of most of China mainstations

• Reliable tracking information for the cargo on the way

• Make and mail the operational document, including Commonwealth of Independent States delivery certificate

• Using the high-security sealing and the linearity locks to guarantee the cargo safely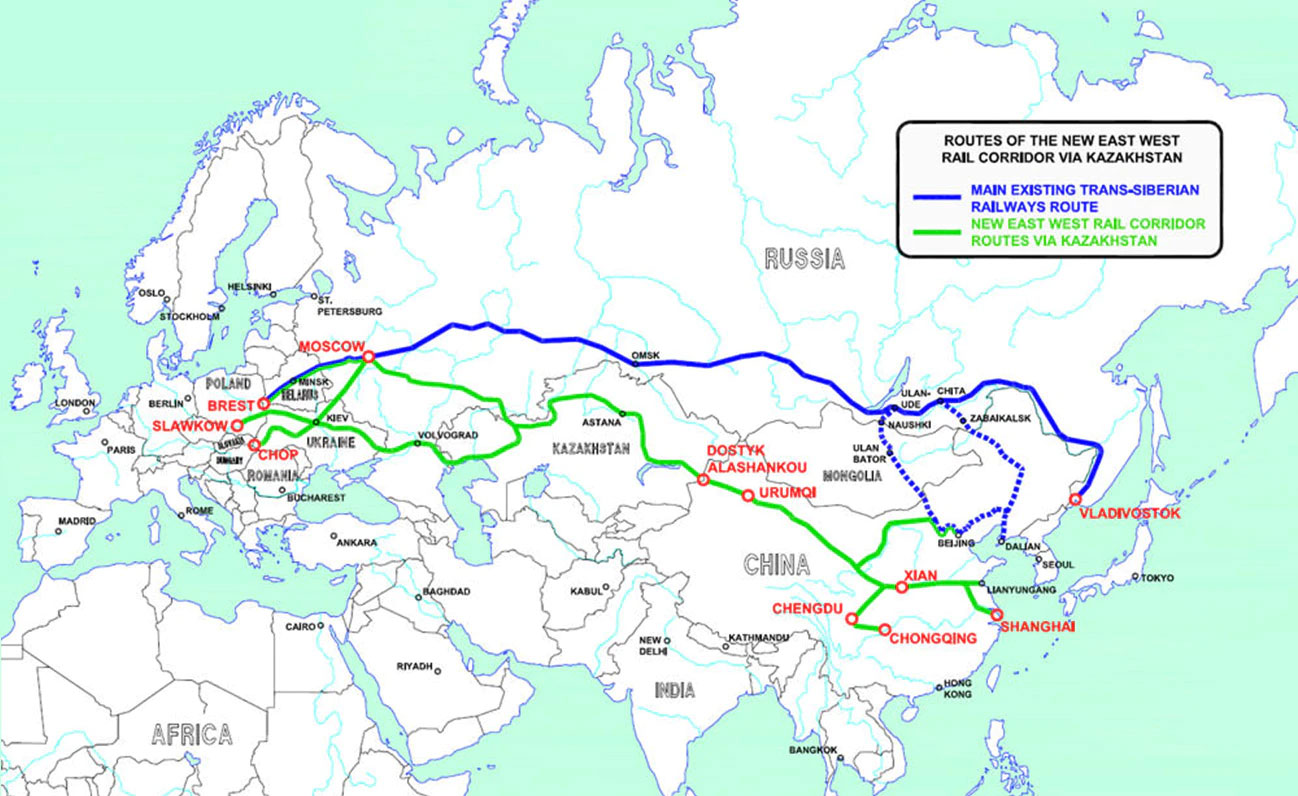 Why Choose Railway Transportation
The railway freight rate is much lower than air freight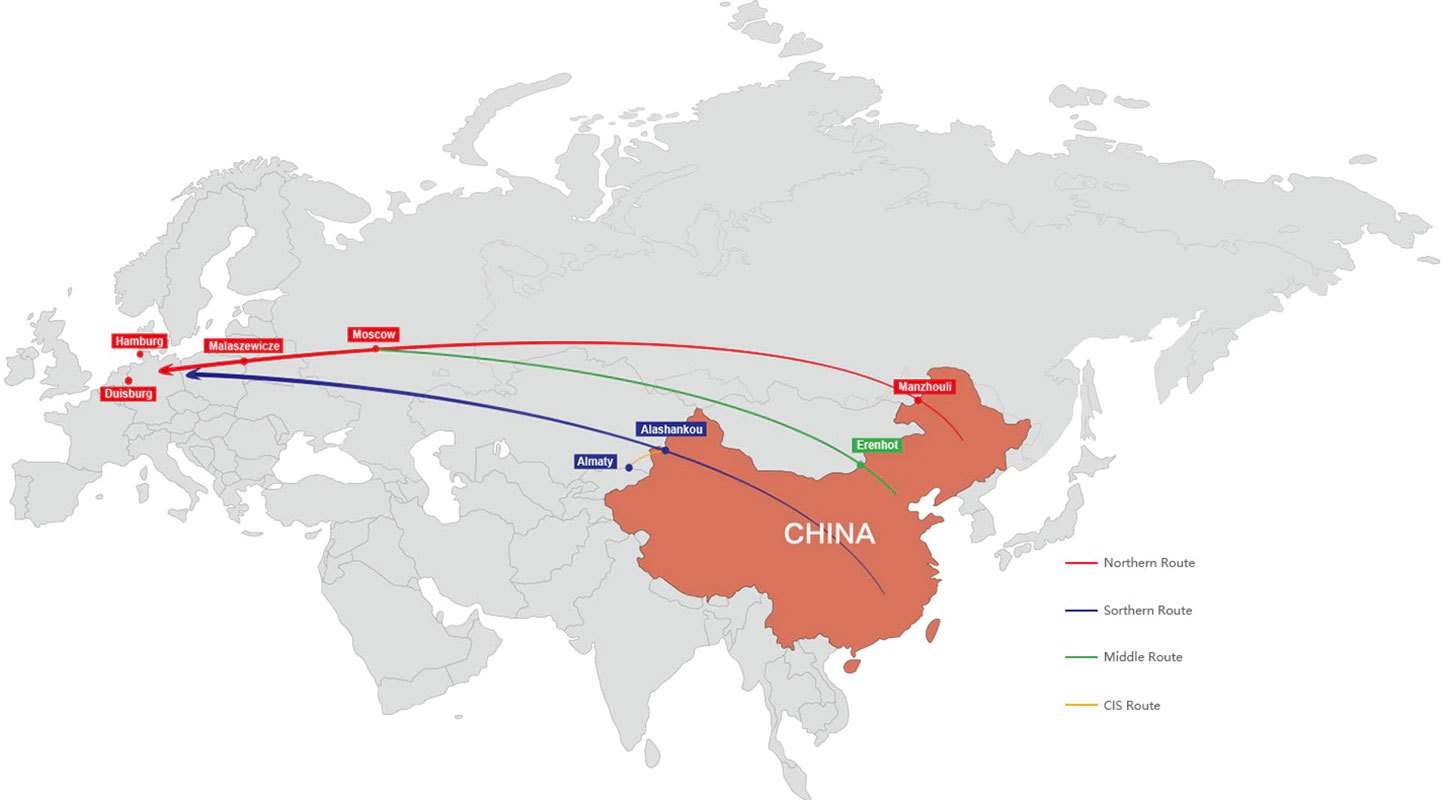 - Central Asian railway line
The main line of railway transport in Central Asia is the five Central Asian (Kazakhstan, Uzbekistan, Kyrgyzstan, Tajikistan, Turkmenistan Stan) from each of the local Chinese stations via Alashankou port station.
- Sino-Mongolian railway line
The main route of travel is from China around the site through Erenhot port, the goods arrived in Mongolia
- China - Russia railway line
Except for Manzhouli can direct access to Russia, Through the Mongolia,it can be from Erlian to the Russian border city of Chisinau to reach the destination, Horgos and Alashankou port in Kazakhstan through Russia to native.
- China - European railway line
To provide you with starting from Zhengzhou,Wuhan,Guangzhou,Xian,Shanghai,Yiwu and other China main train stations through Xinjiang Alashankou to leave the boder, after Kazakhstan, Russia, Belarus and Poland to reach Hamburg, Warsaw, Malashevich, Prague, Duisburg and allocated to European and international trains serving such as Klaipeda, Southampton Dayton, Frankfurt, Stuttgart, Luxembourg, Antwerp, Paris, Milan, Brussels, Vienna, Rotterdam, Amsterdam, Budapest.
-China- Southeast Asia Railway line
China railway transport train container to Vietnam,Ho Chi Minh station, Hanoi station, and Laos,Vientiane station.