Truck Transport from China to Russia
2022-11-29
Truck Transportation - the most flexible mode of transportation from China to Russia
The Sino-Russian trade is soaring, and the ports and trains in the direction of Russia are congested. At present, truck transportation may be a better choice for going abroad!
According to data from the General Administration of Customs of China on November 7, in the first 10 months of 2022, the trade volume between China and Russia was 1,017.74 billion yuan, a year-on-year increase of 35%. In terms of U.S. dollars, in the first 10 months, the total trade volume between China and Russia reached 153.9385 billion U.S. dollars, a year-on-year increase of 33%, surpassing last year's 146.87 billion U.S. dollars, a record high.
Respondents from the Russian logistics industry said that due to the increase in cargo volume, there are many ships waiting to enter the port. It usually takes one month for a small ship to unload in Nakhodka. The ships of large shipping companies are slightly faster and need to wait for about 10 days . In Vladivostok, another large port in the Far East, the waiting time for ships outside the port is about 12 days, and the situation may intensify and deteriorate in the next three months.
Because before the Russian New Year holidays (January 1-8), importers will try to import as many goods as possible. There is also usually stockpiling ahead of the Chinese New Year (January 22). China closes almost all factories during the Spring Festival. "That's why cargo volumes have increased in these months.
In addition, according to market participants, the Zabaikalsk-Manzhouli crossing point of the Sino-Russian railway is also in a high-load operation mode. Cargo vehicles waiting here are also queuing up, and it takes an average of 20 days to clear the customs. And in the short term, there are few measures that can significantly shorten border inspection times.
With the rapid growth of Sino-Russian trade, the number of China-Europe freight trains destined for Russia has also increased. Recently, a Russian logistics provider introduced the current situation of China-Russia transportation. Recently, ports in the Russian Far East are generally operating at full capacity, and it usually takes half a month or even longer for ships to enter and unload. The Moscow hub is an important destination of the China-Russia train. From China to Moscow by air, it usually takes 2 to 3 days. It takes an average of 3 to 4 weeks to reach the train through China and Russia. If multimodal transport is used, it will take more than 45 days to reach Moscow from the port by sea.
Judging from the situation in recent weeks, individual stations of container trains from northern China have been canceling departures, which may affect the delivery of some goods.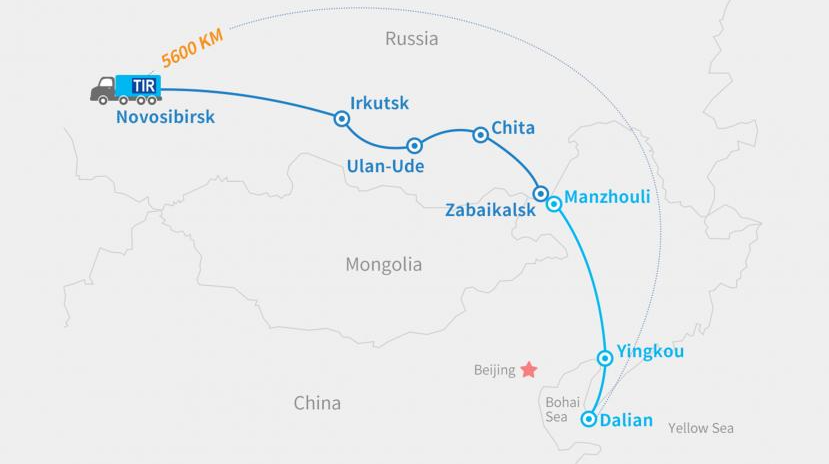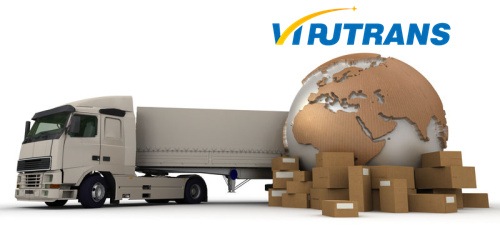 Currently, China-Russia trains are also congested at border ports.
At present, there are more than 4,500 containers waiting to be reloaded at the port, of which about 2,800 are sent to Moscow, and the average reloading time is about 8 days or more.
Both Belerast Station and Elektrougli are congested. Please try not to send goods to the above stations. Sheryadino Station is temporarily free of congestion. You can choose this station
Congestion occurs in ports and trains in the direction of Russia, which seriously affects the timeliness of arrival of goods. It is reasonable to arrange cargo diversion and transportation plans based on customer needs. If swarming into a certain port or station will cause congestion to a greater extent, you can follow the relevant regulations. Suggestion: directly send out the goods through the road port by truck transport, or use multi-modal transportation to transport the containers accumulated in the Far East port to other nearby stations or direct destinations by truck transport.
Truck transportation has always occupied a stable position in the international transportation market, with relatively stable timeliness, one-stop door-to-door, and higher cargo safety. At present, China-Russia truck transportation is more stable than sea transportation and railway transportation. Secondly, Compared with sea and rail transportation, road truck transportation on Russian lines will be more flexible and time-efficient.
Road transport can arrange convoys to pick up and load goods all over the country, and depart at any time. It can also flexibly adjust the customs clearance route according to the departure situation of each port, avoiding congestion and queuing, and ensuring the timeliness of transportation, deliver the goods to the customs supervision warehouse designated by the customer, and provide customers with one-stop door-to-door transportation services. And each transportation vehicle is equipped with a full-process visual GPS, which can be queried at any time during the transportation process, and the location of the vehicle can be tracked and displayed in real time. The customer base reports the vehicle information every day, so that customers can know the location information of vehicles and goods at any time.
Lora Yang E-mail: sales02@viputrans.com SKYPE|WECHAT|WHATSAPP|MOB:+86 13424468029