Railway Freight To Russia
2022-01-24
Railway Freight To Russia
Russian rail transport is the third largest rail transport network in the world, and the rail network spans 11 time zones. As of 2010, Russia's total railway mileage reached 128,000 kilometers, and the operating mileage exceeded 86,000 kilometers, of which the electrified railway mileage reached 43,033 kilometers, ranking first in the world for many years until it was surpassed by China in 2012. Railway is one of the most important means of transportation in Russia, and it bears about 80% of Russia's domestic freight volume and about 35% of passenger volume. In the world, Russian Railways bears about 35% of the world's freight volume and about 18% of the passenger volume. Both freight volume and passenger volume rank third in the world, and the density of railway transportation is second only to China.

Because Russia has a large land area, most of its resources are distributed in the east, while the industrial economic center is in the west. Pipeline transportation is only suitable for fluid transportation. Railway is used for long-distance transportation of bulk goods. Railway transportation is more convenient.
Compared with other transportation, the advantages of Russian railway transportation are: fast operation speed, large carrying capacity, little influence of climate, strong accuracy and continuity, short transportation time, railway network extending in all directions, and transportation is quite flexible. If you export bulk goods to Russia, all-rail transportation is the best choice.Compared with Russian railway transportation, the disadvantage of air transportation is that the price is too expensive, which greatly increases the cost.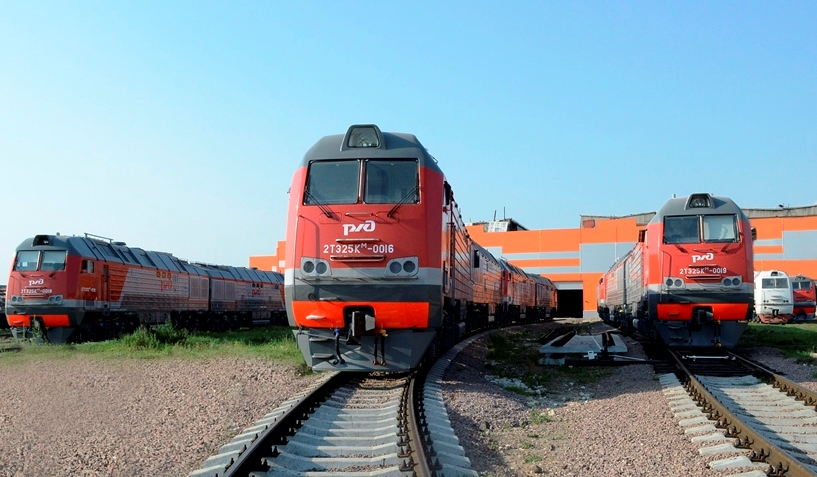 Compared with Russian railway transportation, the disadvantages of other transportation:
Air transportation: the price is too expensive, which greatly increases the cost.
Sea transportation: long transportation time, greatly affected by the weather, unable to carry to inland countries and regions.
Road transportation: small load capacity, greater vibration during vehicle operation, easy to cause cargo damage accidents, and higher cost than water transportation and railway transportation.
The main cities of China's railway transportation to Russia are Moscow, St. Petersburg, and Novosibirsk.
Novosibirsk was founded in 1893. The capital of Novosibirsk Oblast, which is part of the Central Siberian Federal District of the seven top administrative regions of Russia, and is also the largest city in the entire Siberia region. Novosibirsk, formerly known as Novosibirsk, is the largest city and economic, technological, and cultural center of Siberia. It is located in the southeast of the Western Siberian Plain, on the upper reaches of the Ob River, with a population of 1,409,137 (2010), making it the third largest city in Russia. , With an area of 477km².
St. Petersburg is Russia's second largest city, with an area of 1439 square kilometers, of which the urban area is 606 square kilometers. Located in northwestern Russia, on the coast of the Baltic Sea, at the mouth of the Neva River, between 59°~60°N latitude and 29°~30°E longitude. It is a central municipality of Russia, the capital of Leningrad Oblast, and the central city of Northwest Russia. An important land and water transportation hub, it is the northernmost city in the world with a population of more than one million, and it is also known as the "Northern Capital" of Russia.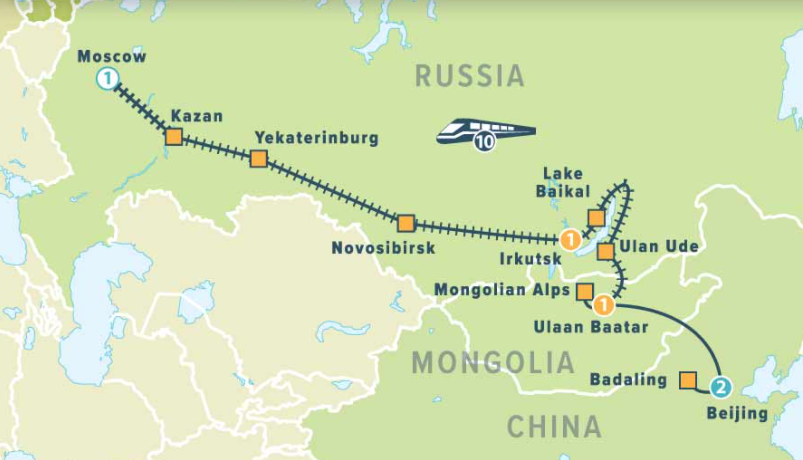 Mainly talk about the railway transportation from China to Moscow
Russia's capital Moscow important economic and cultural cities are the cities with the most close and frequent economic and trade exchanges with my country. Every year countless machinery and equipment, daily necessities, and various production materials are exported from China, and now it has become a China-Europe express train. An important site on the transportation route. So, what are the current railway transportation routes from China to Moscow, Russia?
1. Changsha-Volsino, Moscow: 15 days from station to station, 2-3 shifts per week, stable trains, fast timeliness, and normal operation. It is one of the trains with a longer operating time.
2. Nanjing-Moscow Vorsino/Khorino: direct travel for about 14 days, newly opened trains, departures every Tuesday, the time is very fast, you can go to Hovlino station.
3. Suzhou-Moscow Vorsino: Depart from Suzhou West Railway Station and leave from Erenhot. It will take about 17 days to reach the station.
4. Guangzhou---Moscow Vorsino: about 16 days, from Guangzhou Dalang, mainly to undertake cargo transportation in coastal cities such as Shenzhen, South China, and the timeliness is stable and fast.
5. Chengdu-Moscow Vorsino: 14-16 days after the station arrives, leaving the country by Manzhouli or Alashankou Express Line.
6. Yiwu-Moscow Vorsino/Khorino: 15 days direct, which is more suitable for the transportation of multi-brand and small commodities in East China.
7. Shijiazhuang-Moscow Vorsino: It takes about 16 days to arrive at the station. The train service time is short and the stability is not high. However, the price is relatively favorable, and the export of goods in North China is convenient.
There are many Moscow railway lines in Russia, which need to be arranged according to the specific conditions of the goods, and because different lines reach different stations, in addition to Moscow Vorsino station, but also to Khorino Hovlino station, Selyatino station and so on. At the same time, different export ports will also have some differences in timeliness, such as Alashankou, Manzhouli, Erenhot, and Horgos.
If you have any needs for logistics and transportation, welcome to consult