Railway freight from China to Poland
2022-07-28
CHINA - POLAND CONTAINER RAIL TRANSPORT
Along with the increasing interest of Polish and EU enterprises in the field of economic exchange with China, the demand for transportation of goods from China to Poland and vice versa.
The VIPU company offers you an extremely convenient and fully optimized solution in the field of container transport from far Asia.
We offered you already container transport of goods implemented with rail transport on the route China - Poland and Poland - China.
Service Railway Silk Road We address all entities interested in the exchange of goods with the Middle Kingdom: trade, production and forwarding companies.
Advantages of rail freight transport
Speed: Faster than a ship
The rail journey from China to Europe, from terminal to terminal, and depending on the route, takes between 15 and 18 days. That is roughly half the time it takes to move containers by ship.
With these shorter transit times, businesses can react more quickly to changing market demands. In addition, shorter transit times lead to more rotations and thus less stock in the supply chain.
In other words, businesses can free up working capital and lower their capital costs.
Cost savings on interest payments on stock are another benefit. Rail is therefore an attractive alternative to sea freight for high-value electronic goods, for example.


Cost: Less costly than a plane
Sea freight offers the lowest costs, and is currently the preferred method of shipment to and from China. However, transit times are long.
Thus, when speed is important, air freight comes into play, even though the costs are much higher.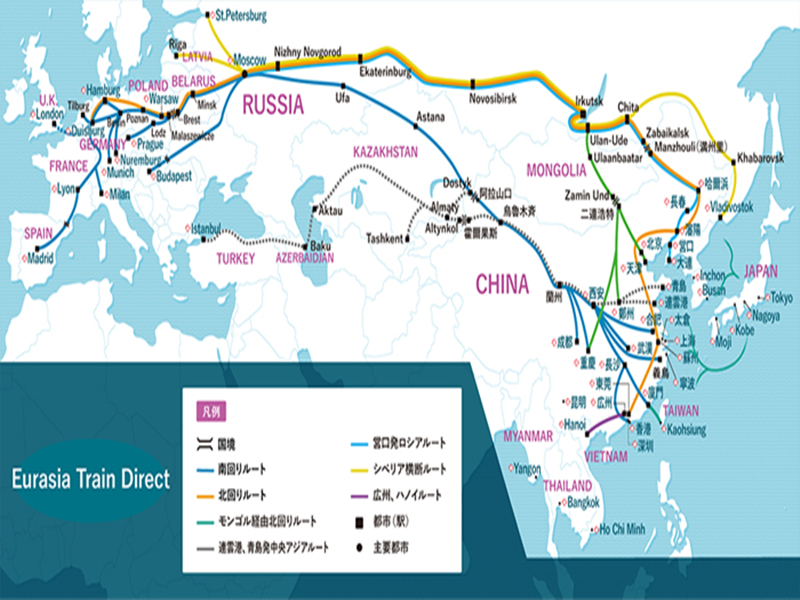 Rail freight comes with 3 main advantages :
1) Time and Cost Savings
The cost of rail freight from/to China is potentially 50% cheaper than air cargo for the same trip. The transit time is 45% to 50% shorter, as compared to sea freight transport.
2) Quicker customs procedures
Customs declaration and inspection can be proceeded much more quickly than in the case of air or traditional sea freight.
This customs service is available in the form of a full service 24/7, handled by our team present in China.
3) Flexible and multiple services
A wide variety of goods is accepted for transportation and the services offered include: door-to-door deliveries, FCL and LCL, classic and dangerous goods.
Sophia Chen E-mail: sales03@vipulogistics.com SKYPE/WECHAT/WHATSAPP/MOB+86 13672740491