China to Asia Railway transport
2022-07-28
China to Asia Railway transport
Rail freight is a convenient and cost-effective way to transport goods. Transportation is done by rail and freight trains, connecting countries and transporting various commodities from origin to destination.
VIPUTRANS is a leading rail freight forwarding company that provides fast, consistent and reliable end-to-end delivery times. With nearly 20 years of industry experience and a dedicated team of freight experts, we ensure your products reach their destination with seamless efficiency.
You can quickly and easily find rail transport pricing plans at VIPUTRANS.
We help you focus on important areas of your company by reducing communication efforts by standardizing messages. VIPUTRANS is your online import/export container forwarding company, where you can find everything you need to know about shipping - including services like customs clearance or rail freight insurance!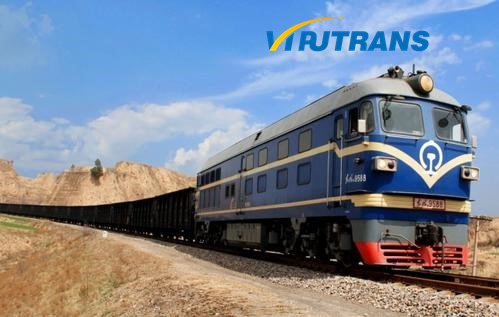 The following is to share some China-Asia railway routes and prices
China to Kazakhstan
Destination stations from China to Kazakhstan include Almaty, Astana, Atyrau, Karaganda and Simkent, covering the whole country.
Route:
The first route is: (Chengdu, Chongqing, Yiwu, Shenzhen, Guangzhou, Dongguan, Huizhou, Shanghai, Beijing, Xi'an, Wuhan, Changsha, Xiamen) - Alashankou - Atenkoli - Almaty
The second route is: (Shantou, Heyuan, Suzhou, Tianjin, Guangxi)-Alashankou-Dostyk-Astana
The third route is: Zhongshan, Foshan, Jiangmen - Horgos - Atenkori - Zimkent
The fourth route: (Qingdao, Tianjin, Shenyang, Yantai, Laiyang, Weifang, Zibo, Jinan, Dezhou, Linyi)-Almaty, Astana
China to Uzbekistan
The terminals of the China-Uzbekistan railway line are: Tashkent/Sergey/Cukurce.
Route:
China to Uzbekistan Railway Operation Route: China (Xi'an) - Khorgos - Atenkori - Uzbekistan (Tashkent, Sergey ,Lichukulsee)
China to Kyrgyzstan
Route:Guangzhou-Chengdu-Alashankou-Alameijin.
China to Tajikistan
Route: Major cities in China -Alashankou / Dostyk-the main station in Tajikistan.
China to Turkmenistan
Route: Major cities in China -Alashankou / Dostyk-main stations in Turkmenistan.
China to Mongolia
Route:Tianjin-erlian-Ulaanbaatar
China to Vietnam
Route:Nanning-Hanoi/Ho Chi Minh
China-Laos
Route:Kuming/Chongqing/Guangzhou/Pinghu-Vientiane
China-Thailand
Route:Kuming/Chongqing-Bangkok
Containerized rail freight rates from China to Asia are updated regularly on a weekly basis. The above shipping charges are for reference only and may be lower than or higher than this shipping rate. To confirm the quotation in detail, please provide the detailed goods list, delivery address, export declaration information, goods weight and product name, etc., and confirm with VIPUTRANS.
POL

POD

40HQ

Shandong

Taraz

$7,300

Shandong

Almaty

$7,500

Ningbo

Almaty

$6,900

Zhongshan

Tashkent

$8,800

Xiamen

Tashkent

$8,600

Zhengzhou

Ashgabat

$11,500

Tianjin

Ulaanbaatar

$5,200

Chongqing

Vietnam

$3,600

Kuming

Bangkok

$5,150

Pingyuan

Hanoi

$3,000

***Remark:All rates above base on FOB term
Lora Yang E-mail: sales02@viputrans.com SKYPE|WECHAT|WHATSAPP|MOB:+86 13424468029