China Rail Freight Services To Europe Asia
2022-10-19
VIPUTRANS is an international rail transport company with 20 years of experience in railway transportation. Our main railway services cover Europe and Asia. We can handle FCL and LCL rail shipmenst from any city in China to any country in Europe and Asia, such as Russia , Belarus, Germany, Poland, Hungary,Turkey, Kazakhstan, Uzbekistan, Tajikistan, etc.
Advantages of rail freight faster than ships, cheaper than planes
Railway shipping from China to Europe, from terminal to terminal, take 15 to 18 days depending on the route. That's about half the time it takes to transport a container by ship.
Ocean freight has the lowest cost and is currently the preferred mode of transportation in and out of China. However, the shipping time is long. So when speed matters, air freight comes into play, albeit at a much higher cost. Depending on origin, destination and volume, shipping a container door-to-door via rail freight costs about twice as much as ocean freight and a quarter as much as air freight.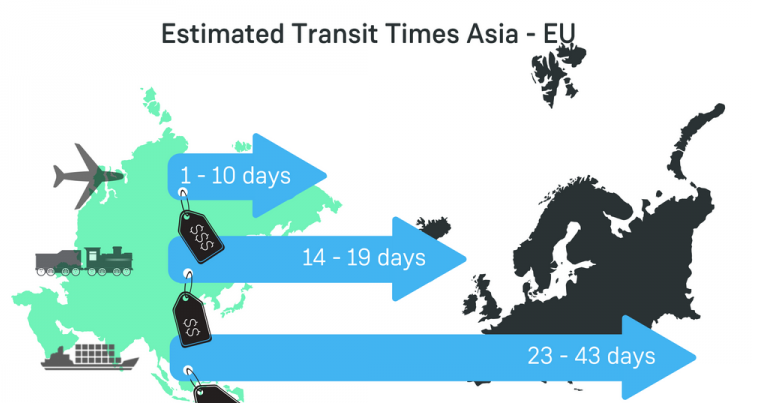 FCL Rail Shipment
An FCL shipment, or full container shipment, as its name suggests, is a shipment that occupies the entire space of a container without having to share it with other merchandise.
The benefits of FCL cargo are reduced risk of damage or loss and a quicker transit time.
LCL Rail Shipment
LCL, or groupage, as it is otherwise known, refers to shipments that take up only a portion of the entire container, and is shipped alongside other merchandise from other shippers in the same container.
The benefits of LCL cargo is a flexible and cost-effective option for transporting smaller, less time-critical shipments.
DDP Rail Shipment
DDP rail freight is a new way to transport goods from China to international destinations. It is a cost-effective and time-saving option for suppliers and buyers. DDP is the abbreviation of "Delivery Duty Paid", which means that the seller will bear all duties and taxes at the destination.
We can handle DDP from China to Russia,China to Tashkent,China to Almaty,China to Germany etc.We are able to provide door to door service in any city in Europe and Asia.
Once you hand over the goods to VIPUTRANS, we will handle everything from door to door: including warehouse pickup, export customs declaration, rail transportation. After the goods arrive at the port of destination, the freight forwarder handles import customs clearance, customs duties and VAT, and then delivers the goods directly to the consignee.
China Europe Block train
There are two main routes for freight trains, with a number of sub-routes:
The southern route through Kazakhstan and southern Russia is most suited for freight to and from central China, e.g. the regions surrounding Chengdu, Chongqing and Zhengzhou.
The northern route through Siberia is ideal for container transport for the northern regions around Beijing, Dalian, Suzhou and Shenyang. In Europe, the most important terminals are Duisburg and Hamburg in Germany, and Warsaw in Poland.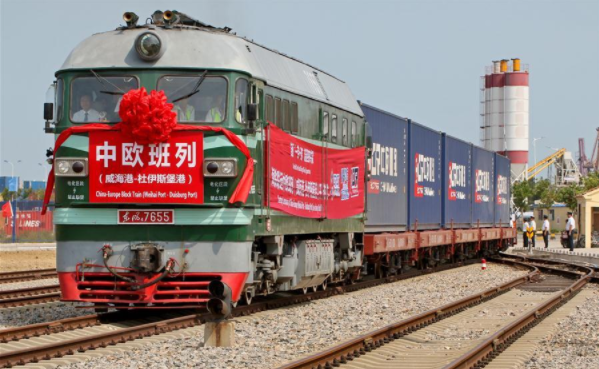 Some shipping routes from China Europe block train:
l China – Lyon (France): 14- 17 days
l China – Brussels (Belgium): 1- 18 days
l China – London (UK): 18-20 days
l China – Warsaw (Poland): 15-17 days
l China – Hamburg (Germany): 15-17 days
l China – Duisburg (Germany): 15-17 days
l China – Moscow (Russia): 16-18 days
l China – Czech (Czech Republic): 15-18 days
l China – Madrid (Spain): 21-24 days
Some shipping routes from China to Asia:
China to Kazakhstan cargo transport services
Destination stations from China to Kazakhstan include Almaty, Astana, Atyrau, Karaganda and Simkent, covering the whole country.
l Chengdu, Chongqing, Yiwu, Shenzhen, Guangzhou, Dongguan, Huizhou, Shanghai, Beijing, Xi'an, Wuhan, Changsha, Xiamen - Alashankou - Atenkoli - Almaty
l Shantou, Heyuan, Suzhou, Tianjin, Guangxi-Alashankou-Dostyk-Astana
l Zhongshan, Foshan, Jiangmen - Horgos - Atenkori - Zimkent
l Qingdao, Tianjin, Shenyang, Yantai, Laiyang, Weifang, Zibo, Jinan, Dezhou, Linyi-Almaty, Astana
China to Uzbekistan railway shipping
China (Xi'an) - Khorgos - Atenkori - Uzbekistan (Tashkent, Sergey ,Lichukulsee)
China to Kyrgyzstan delivery transport service
Route:Guangzhou-Chengdu-Alashankou-Alameijin.
China train to Tajikistan
Route: Major cities in China -Alashankou / Dostyk-the main station in Tajikistan.
China to Turkmenistan rail shipment
Route: Major cities in China -Alashankou / Dostyk-main stations in Turkmenistan.
Train from China to Turkey
Route: Major cities in China-Horgos-Istanbul
If you need more information about rail services please contact:
Lora Yang
E-mail: sales02@viputrans.com
VIPU SUPPLY CHAIN LOGISTICS CO.,LTD
SKYPE|WECHAT|WHATSAPP|MOB:+86 13424468029
WCA member ID:129936